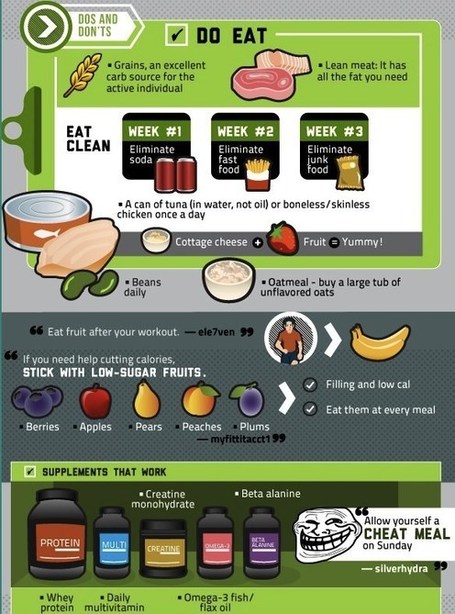 Saw this and had to share it.
Simple and effective, this quick plan will eliminate the food/crap that is blocking you from clean cuts.  And when you consistently chose junk over healthy alternatives you are cheating yourself of gains as well.
Look at it like this: if you grabbed some junk food and a cola to snack on when you could have had carrots and protein shake who got cheated?  How many calories did you consume that wont help as much as if you'd had some good ole protein and a vegetable or fruit?
Skip the crap, avoid the trap.
#GetBrolic.